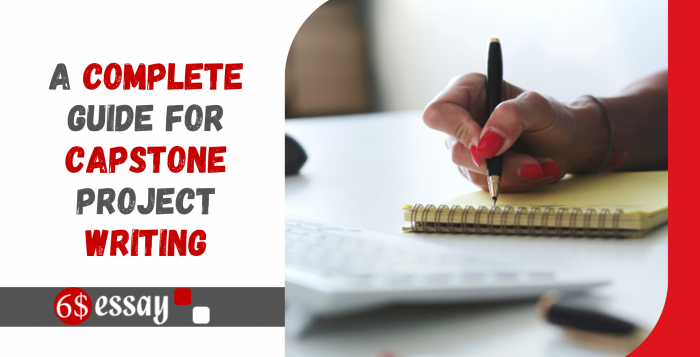 After 4 or more grueling years of school, students are eager to finally complete their degrees and graduate. They are also eager to showcase their knowledge and skills.
One of the final academic assignments that students have to complete is the capstone project. Generally, capstone projects require extensive research and writing.
Introduction
The capstone project writing is a unique type of assignment that brings together all the learning that students have acquired throughout their time in college or university. It is designed to encourage students to apply their knowledge, skills and critical thinking.
It is a self-motivating experience for students, allowing them to develop their research and communication skills, as well as gain confidence in their abilities and clarify their own identity.
A capstone project requires extensive planning, and it is often heavily weighted in a student's overall grade. It can be a challenge to complete, but if you are prepared and know how to go about it, you can succeed.
Literature Review
The literature review portion of the capstone project is an important part of the overall writing process. It shows readers what previous research has been done in your topic area and how it relates to your own research.
It also demonstrates to the reader how to approach the subject. It will help you identify any gaps in knowledge, suggest new avenues of research, and give you a base to work from.
Think of your literature review as the dinner party you're throwing for your topic. It's where you gather the conversations, themes, and developments that have occurred in your research, and synthesize them into a coherent paper.
Methodology
The methodology portion of your capstone project is a key part of the writing process. It details how you conducted your research and explains how you collected the data that led to your findings.
The research methods that you use should be appropriate to the subject of your study. This includes both experimental and observational methods, as well as qualitative and quantitative approaches.
Your method section should also provide sufficient detail to allow other researchers to reproduce your results. It should also describe any potential problems that you expected to encounter and how you addressed them.
The methodology section is often one of the most intimidating parts of a capstone project, but knowing how to write it can make the process less overwhelming. Whether you're writing the methodology yourself or hiring a professional, knowing what to include will help you produce a high-quality research paper that will get you the grade you want.
Results
Capstone projects are one of the most important aspects of students' academic journey. They help students to develop their critical thinking, research, oral presentation and goal setting skills.
A capstone project also requires students to be interdisciplinary, which is a good thing because it helps them develop a wide range of skills, such as researching acumen, communication, teamwork, self-sufficiency and planning.
In addition to analyzing data, a capstone project must include an effective and professional literature review. This part of a capstone project should present the background of the topic and the issues that need to be addressed by the student.
Conclusion
The conclusion is the final part of the capstone project, where you will sum up your research and findings. It should restate your thesis statement and discuss its implications.
The capstone project is a major part of your academic career and you will have to work hard on it to succeed. It is a culmination of everything you have learned throughout the course, so you must be prepared to do extensive research and present it well.
Choosing a good topic is essential to the success of the project. The best topic should be a topic that you are really interested in, as this will make the task of researching and writing more enjoyable.
It also increases your personal motivation, as this task requires you to work on something that interests you. This will give you the motivation to do a great job and complete it on time.