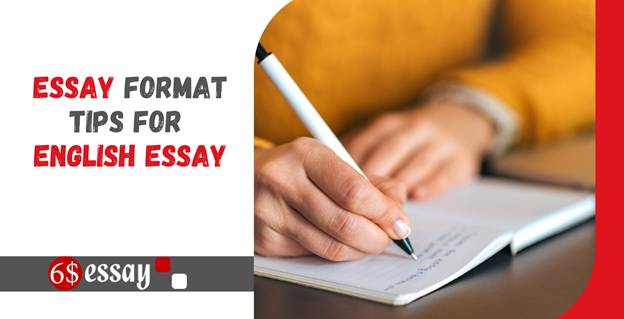 When it comes to writing an essay in English, many students take it as a nightmare. Even if the topic relates to their academics or extracurricular practice, they run for English essay writing help from their class fellows. An essay is a long and time-taking project that can be simplified into a step-by-step process and craft a fantastic essay.
It's time you learn to draft a format for writing an essay in English. Here are a standard format and some useful tips. Keep reading!
Choose a Topic
There can be 2 possibilities; you are either assigned a topic by your teachers or select it independently. If the topic is given to you, then you don't have a choice; follow it accordingly. But if the choice relies upon you, select wisely!
It gives you an upper hand in choosing a topic that you're good at and already has some basic knowledge about it. Firstly, clear your concept. Is your essay topic worth sharing with others, or it'll come out boring?
Once your concepts are clear, figure out what topic fits it best. It can be a question, a statement, or an integration. The best way to put yourself in your shoes and think which topic will interest you to read on the internet.
Craft an Outline of Your Essay
To draft a perfect essay, you have to organize your thoughts and concepts first. It's like putting it on paper what's going on in your head. This way, you'll be able to judge to interconnection and relevancy between them more clearly. It's better to create an outline first, then jot down your writing approach.
If you're planning to draw your outline in a picture, mention your topic in the center and draw a few lines branching from that topic. Now write down the main ideas, points, and facts in each line. Now draw more lines connected to the end of the main lines and write their subheadings.
Write Your Thesis Statement
Now that you're done with crafting an outline and organizing your thoughts, you have to begin writing a thesis statement. It tells your readers the reason behind writing this essay. Look at your essay outline and note down the main ideas.
A thesis statement consists of 2 parts; the first part tells about the topic, and the second part explains its point of view. For example, if you are writing about Donald Trump and his impact on the US, the correct thesis statement would say, "Donald Trump has influenced the future youth of the country through an impactful period as a president of the United States."
Another best example of writing an appropriate thesis statement is this one; "Winning Sports Team" English essay. "When I was in high school, I have achieved many medals for my winning streaks, including this "Winning Sports Team." It includes team communication, management, organization, and thorough involvement in the game, being a responsible captain.
Start With an Introduction
Begin with writing an introduction to your essay after drafting an outline and a thesis statement. Your introduction should captivate your readers within the first paragraph.
Begin with an eye-catching sentence that leaves your customers wanting to know more. It can either be a quote, a humorous joke, or a summary of your chosen topic. Whichever perspective you select, make sure that it links with your thesis statement and the essay topic.
Write the Body Text
The body text of your essay is where you argue, explain, or describe your topic in detail and thoroughly. Every main point that wrote in your essay outline will be discussed here individually and in detail.
Each paragraph of your body text contains the same structure as the previous one. Start with writing your main idea as an introductory statement of your body paragraph. Now shape your subheadings into sentences and create a center paragraph. Add a few detailed examples, too, so that your readers can visualize your thoughts and ideas. Link your ideas with the relevant information, including facts and figures.
Write a Conclusion
Your conclusion should summarize your entire English essay in a concise, coherent, and complete manner. It can also include your opinion, feedback, or a suggestion for your readers. But whatever you state, it should be centered on your essay topic.
Add the Final Touches
Don't get too excited after writing a conclusion. The task isn't finished yet. Many writers think that writing a conclusion is the final part of drafting a successful essay. At the same time, it's all about adding the finishing touches to it.
It includes checking the alignment of your paragraphs. The most critical sections should be the first and the last one, in the body text. Besides, it should also make sense to the readers. You don't just have to align; you have to set an order. Suppose if your essay is about baking a cake, then it should explain step by step procedure for it.
Go through with the requirements of your essay if your teacher initially assigned the task. Many teachers ask to write in a particular format and follow a specific structure. Ensure that you follow the given guidelines.
Now you review your entire English essay with keen focus. See if that the information you have mentioned is correct, relevant, and interest-worthy of your readers. The complete flow of your essay should be smooth and compelling.
Heads up: There shouldn't be a single grammatical or spelling mistake in your entire essay.
Scholarship Essays, Academy Essays, and More
These essay tips won't merely assist you with composing grant papers and school affirmations articles; they will improve your essay no matter how you look at it.
Like most things, turning into an extraordinary essayist takes a ton of training. Even though school research papers and tests are incredible approaches to sharpen your aptitudes, you can likewise consummate your capacity to dominate the composed word in regular day to day existence.