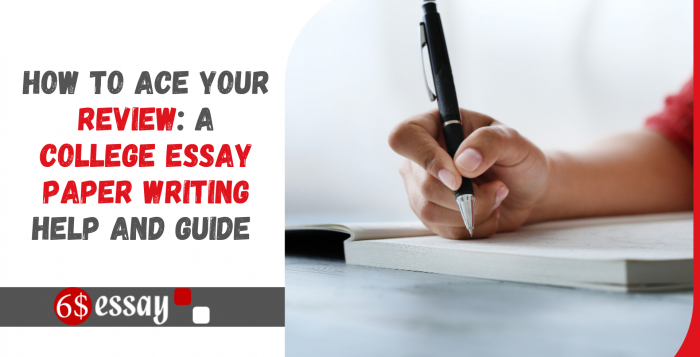 College essays play an integral part in determining the overall credibility of a student's college application and their chances in securing a position in the merit list. Unlike the standardized and objective outlooks that tests like the SATs and other transcripts present, a college essay actually grants a student the chance to present their personality and their ambitions regarding their potential careers. However, it is often daunting to sum up the complex subject matter in a few hundred words, effectively. It is however, not impossible – here are a few tips and techniques to nail that essay:
1. Be open to Essay Prompts and Select a Relevant Topic
When starting out with a blank piece of paper, it may often seem intimidating but look at it this way – you are usually given a variety of prompts to base your college essay on and that gives a fair amount of freedom to truly express what you want (which is relevant to the college essay of course). This will add in validity to your personal statement and make it more convincing.
Furthermore, when browsing through multiple prompts and outlining them, it gives the students a chance to prepare a variety of essay drafts, which in hindsight only polishes up their writing skills. This may also help in the supplemental essays required for your college application.
2. Study the 'types' of College Essays
What is meant by different types of college essay is the supplementary essays you will be writing alongside your personal statement — these include the extracurricular essays which is supposed to detail your activities and interests outside the academic realm, the diversity essay which basically asks how will you contribute on campus, with your own diverse views and opinions alongside other people from a diverse set of backgrounds and to show how you care about the social climate. There is also the community service essay which asks you about your contribution to the community, society as a whole – about volunteering, social internships at Non-profit organizations and charities, etc.
Moreover, one of the most important components of your college application is your "Why this Major?" essay. This entails why you are interested in the program and the major that you're going for. This may be hard to write as a lot of students are fundamentally conflicted on what they want to do after the 4 years at university, that too specifically. It doesn't help that they are also largely uninspired by the writing process, that too for multiple universities. But it is important to remember that you must be clear and strong in your argument of "why" – think about why a particular subject or course excited you, what can you do with it in the future and how that major aligns with your interest (passion) and your skills (technicality). How pursuing that major will be beneficial for you and your career in the long-term and how it helps polish up your ambition and talent.
3. Keep it Clear and Concise
The university admin does not have the time and energy to listen to you rant about your everyday problems and dreams – but it definitely is interested in the relevant information that may add or detract value from your life. Your college essay paper writing help to solidify your position as a candidate and it is appreciated if the candidate knows what they're talking about, when they're addressing a particular subject or topic. While there should be an adequate use of powerful vocabulary, it is important to remember how all of that put together makes sense. It is important to express yourself but do not go overboard, into the pretentious realm with an overwhelming and forceful eloquence. It does not come off as valid.
Moreover, mind-map and brainstorm in advance and then decide what you want to talk about in your college essay paper, writing it with a coherent and rational point of view that your reader understands and identifies with. Be consistent with your ideas and arguments, but be careful of the chances of repetition that may occur. This gives off an impression of not knowing what you\'re talking about. And thus be logical about your composition of the essay.
4. Proofreading and Editing your Essay
After the actual composition and writing part of your essay is done, it is time to tweak and fix all the possible weak links in your college essay. This is an important step because it allows you to look at your work and your own perspective from an objective point of view, which is possibly flawed. This doesn't necessarily mean that your thinking is flawed – but the technicalities. The structure, which is basically the organization of your talking points. The grammar which is just plain sentence structure and linguistic command, but also the flow of your argument, if it is natural and on-topic. Tools like Grammarly and Turnitin are good to assess your paper.
Moreover, when proofreading makes sure to assess if you've added in the necessary evidence, details, and examples that support your essay – this is an important detail because it helps you hook the reader and back up your talking points.
In addition, when you get to the editing part – it is wise to run it through at least 2 people – those two people being your subject teacher or your college counselor. They will assess what it lacks from an academic point of view. It is, however, important to note that tone of the essay is not altered, up to the point that it may sound unauthentic. Other important things to look over are spellings, word count and punctuation.
As the admission dates near up and the stakes get higher, it does become a daunting task to construct your college essay paper, that too for a variety of colleges and universities, all around the world. But the bottom line is to know your craft and your motives, when applying to your choice of universities and colleges. Good luck!