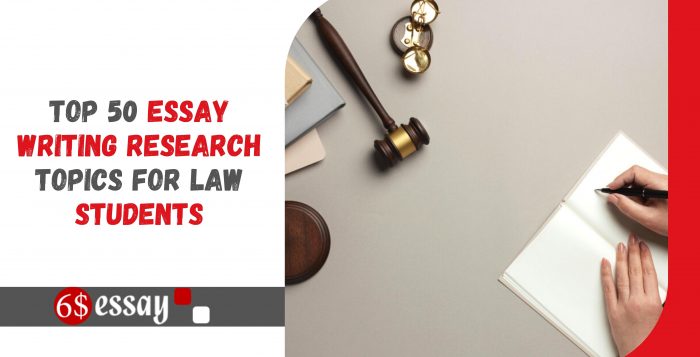 Those with aspirations of a legal profession enrol in appropriate academic programmes. Students in these types of studies are also expected to produce a lot of challenging legal essays. Because of the rapid pace at which the law in the US evolves, changes, and is applied, these legal studies are dense and difficult to follow. Students are expected to keep up with the ever-evolving body of legislation and rules, yet for a variety of reasons, this is very difficult to do. Even more so, students are exclusively focused on the academic components of the law throughout the degree programme, despite the fact that the greatest way to understand the law is via application.
Such legal essays are difficult to write in and of themselves, but the real work comes with the first step of finding an appropriate subject on which to base one\'s study. When teachers don\'t give their classes a clear focus, this issue arises. They provide kids more freedom and flexibility when they allow them to choose their own topics. But how will you decide between them? We\'ll go through several strategies for zeroing in on a subject that\'s both interesting and relevant for your legal studies research paper. Let\'s take a look at some of the most popular research paper ideas in academic writing that your teachers are sure to like right now.
Top 25 Specific Law Research Topics & Legal Categories
1. In-depth review of the theories of classical criminology
2. Overview to the religious laws and crimes in developed and developing countries
3. Facts and statistics related to the crime reports during the 21st century
4. Differences and similarities between juvenile courts and justice
5. The principles of interrogation about human rights
6. How mass media helps in investigations?
7. Methodologies applied by different nations in addressing the false confessions
8. Prostitution, slavery, child and human trafficking – How to practically eradicate them?
9. The rise of the new branch: Feminist criminology
10. The beginning of the modern era: Study of criminologists
11. Types of crimes
12. Legal consequences of the #MeToo movement
13. From bullying to psychology torment: Driving oneself to suicide
14. Lack of privacy in the internet era
15. Individuals who are more susceptible to breaking the law
16. Pros and cons of the capital punishment
17. Strategies that the US state can use to avoid wrongful convictions
18. The legitimacy of gun control
19. The battle between government intrusion and privacy
20. The debate on 50/50 matrimonial wealth sharing
21. In-depth review of the abortion rights for women in the US
22. The discussion on providing asylum to war refugees in the US
23. Government law to legalize marijuana in the US
24. The portrayal of free universal healthcare
25. The documentation of court proceedings on the live
While the aforementioned law research topics are some of the popular ones, here are a few law research topics' categories based on which students can select their research topics.
1. Animal rights
2. Acquaintance rape
3. Assisted suicide
4. Capital punishment
5. Drinking age, legal
6. Campus violence
7. Drug legalization
8. Civil rights
9. Hate crimes
10. Insanity defense
11. Gun control
12. Patriot Act
13. Mandatory Minimum sentencing
14. Roe vs. Wade
15. Police brutality
16. Serial killers
17. Prisons and prisoners
18. Sexual harassment
19. Three Strikes Law
20. Sex crimes
21. Copyright law and AI
22. Police Brutality and Refomration
23. Trans Rights and Legality concerns
24. Distinction Free speech and defamation
25. Employee and Employer rights
Steps to Select a Law Research Topic That Impresses Your Professors
As a law student, you will be required to write various law research papers therefore it is necessary to master the skill of finding the right research paper topic that impresses your professors. Your instructor wouldn't like the mainstream law topics instead would expect something more thoughtful and meaningful from your end. So, let's explore the steps through which you can select a law research topic that leaves your instructor awestruck.
Step 1: Select Broader Law Category Then Narrow it Down
The step is to select a broader law category from the ones mentioned above, then narrow down that subject into smaller chunks for topics that are related to it. For instance, if you select crime as the broader category, you can break it down to further sub-categories such as domestic crime, cybercrime, childhood abuse, burglary, hate crime, fraud, modern slavery, image-based sexual abuse, robbery, manslaughter or murder, sexual harassment or any other.
After narrowing it down further, select the one that interests you the most and start researching and reading about that particular topic. You can choose a particular perspective that you can develop in your law research paper. But you must read different point of views and perspectives related to your narrowed down topic as only reading will enhance your knowledge making your law research paper writing easier.
Step 2: Gather Enough Resources for Your Law Topic
This is one of the chief steps because this is where you will gather, filter, jot down, and write all the material for your law topic. After selecting the law topic, try looking for the majority of the sources and gathering data from all of them. Whether the source materials are books, articles, internet, or any other source, you should collect it from everywhere. The topic must have ample amount of information for you to effortlessly compose your impeccable law essay. Or else, you will end up writing an essay that would be of little or no value to the readers.
Step # 3: Elaborate Your Law Topic and Formulate the Thesis Statement
Once you have gathered the source materials, it is time to define the topic and develop a more focused interest to something related to that keyword. Then you are supposed to construct the thesis statement, though this may be the answer to your research question. Make sure that your thesis statement is clear and concise to help your readers inform about the topic. This is where you will realize that the importance of the gathered sources, as you will need to have enough data and evidence to support the thesis statement.
Final Word
Composing law essays and more importantly law research topics is not a cakewalk. But now that we've discussed a few law research topics with and have also elaborated on the steps to compose one, we hope the procedure seems simple to you. However, there are several students who may still be nervous in selecting law research topic, they can seek professional assistance from credible law essay writing service providers and save their time and effort.